Possible revenue generating patent project opportunity 'Stirred Up' debate at SRMT monthly meeting,– and in August 2017, Mohawk Networks will upgrade their connectivity, from 2Gig to a 4Gig connection, doubling bandwidth in area
Monthly Meeting Recognizes Tribal Student Achievements and Highlights Current Projects throughout SRMT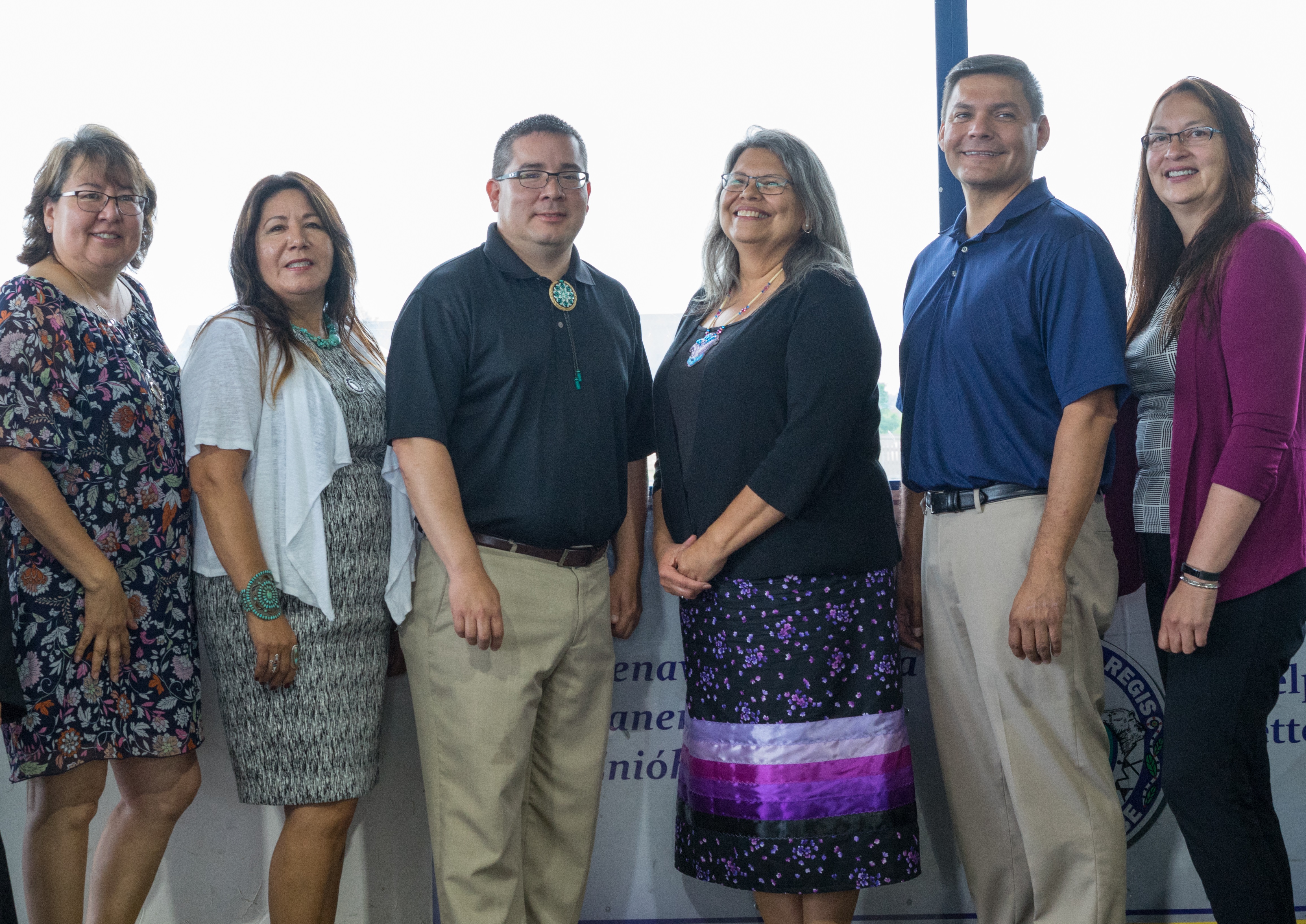 The first post-election community meeting was held this past Saturday, July 8, with Chief Eric Thompson chairing along with new members of Tribal Council.  With nearly 38 people in attendance, community members received an update on all that's happening in and around the Saint Regis Mohawk Tribe and the community of Akwesasne.
SRMT Economic Development division presented the revenue generating patent project opportunity, which seemed to stir up the most conversation at the meeting, as it involves the utilization of the 'Tribal Sovereign Immunity for Patent Owners', thus allowing the patent holder to avoid an administrative trial on the validity of their patent through PTAB, Patent Trial and Appeal Board; which is an unfair lengthy administrative process nicknamed the "Patent Death Squad."
SRMT was approached by Shore Chan DePumpo LLP (SCD LLP), a Texas based company, that focuses on patent licensing and litigation, that is seeking to partner with the tribe to exercise its advantage of Tribal Sovereignty Immunity for patent holders to generate revenue under two streams: patent enforcement, and patent vault, which allows hold ownership for patents for a set fee (deposit & annual). SCD LLC would also defend the patent holder at PTAB for an additional fee.
"This is a stream that we believe has a low risk. We are very much measuring this carefully. We've had three tribal lawyers and the CFO looking into this.  The SRMT would be the first tribe to do this," stated Thompson.
Chief Thompson stated that, "this is a discussion we'd like to have with the community, and I think it's a good idea to have a standalone meeting on it, as it takes a little it to grasp the complexity of it."
SRMT General Counsel Dale White stated that, "we had a window of opportunity to get on board; otherwise they will go to another tribe.  This should help the tribe's priority for 'revenue generation' while our casino continues to flat line."  SRMT hasn't identified any financial risk to the Tribe's general funds.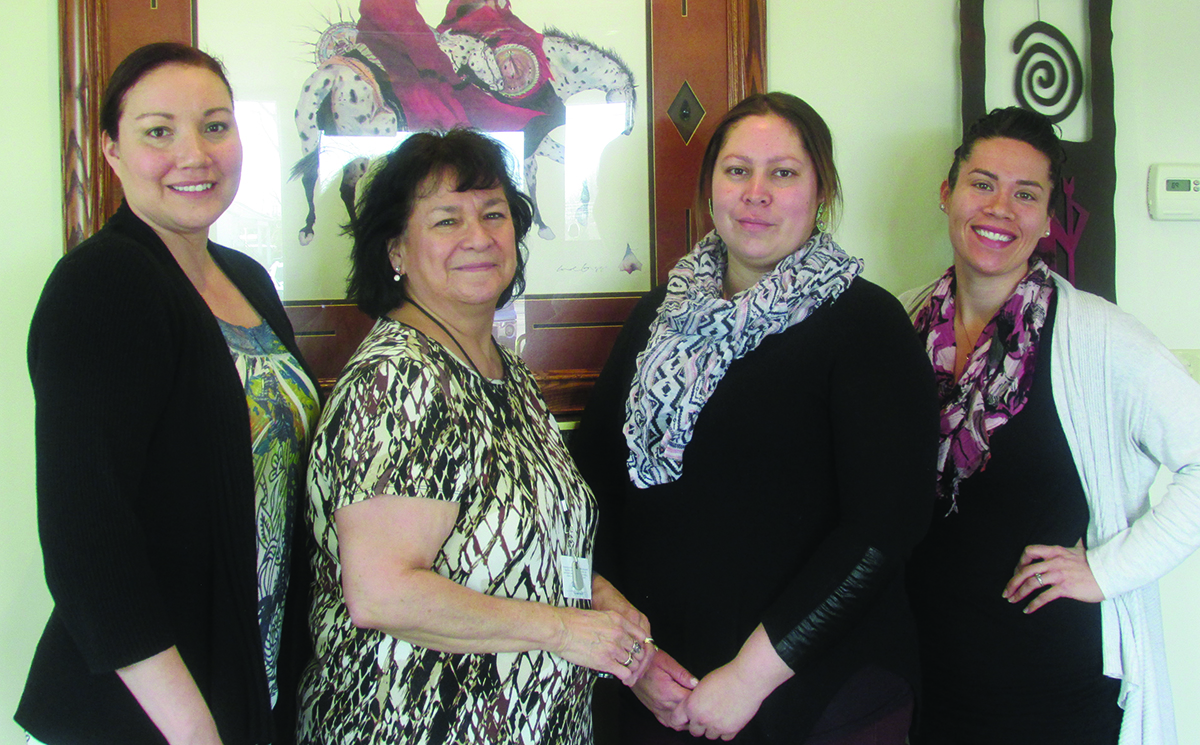 Christopher Thompson, Director of SRMT Economic Development, also provided the community with updates on: cultural tourism, and Soyway.
The tribe's venture into Mohawk Soy LLC, has made a $2M investment into Soyway, which was designed to be released in a series of three tranche's.  Two have already been disbursed, and the third will be released when all of the financing is set in place.  "The project has more than doubled in size.  Our original $2M investment doesn't change, but our stake in this company is $14M."
Originally, Mohawk Soy LLC was set to crush 500 tons of soy per day, and will now be crushing between 750-800 tons daily.  "Doing business in Massena makes sense right now, but doing an expansion on territory is already in our sights.
Mohawk Soy LLC will create 42 jobs, in which the tribe is pushing for as many tribal members employment as possible.  "We will be developing our own training with the AERC to employe our own people for these jobs," assured Thompson.
Thompson also provided an update on the Akwesasne Tourism Strategic Action Plan (ATSAP); highlighting its top priorities: organization, people, and places.  Three positions were created and filled to assist SRMT Economic Development:
·         Tourism Industry Development Manager- Penny Peters
·         Tourism Business Incubator Manager-LaToya Rourke
·         Akwesasne Heritage Complex Project Director- Gail McDonald
"We are very excited to have these folks on board," said Chief Thompson.
Mohawk Networks LLC Interim CEO Allyson Doctor says in August of 2017, Mohawk Networks will be upgrading their connectivity, from 2Gig to a 4Gig connection, which will double the size of bandwidth in the area.
Interim CEO of Mohawk Networks, Allyson Doctor, along with Marketing Coordinator Claudia Tarbell, provided an update on the happenings at MN LLC, and the exciting new ventures that are taking place in the 2017-2018 year.  Since receiving phase two of NYS Governor Cuomo's "Broadband for All" initiative, Mohawk Networks is set up and just about ready for grant execution in Lewis County.  $6.4M was awarded to serve 3,600 unserved homes within the county in 2017-2018 fiscal year.  "We received the grant in March, and were in pre-construction phase, utilizing the existing 911 towers that are under-utilized so we didn't have to build the first ten towers.  We're basically dependent on Lewis County to give us the green light to start," said Doctor.
"Claudia Tarbell, our Marketing Coordinator, has been working closely with Lewis County, making community meetings, and they are really excited that we're coming.  We have test customers and we have got nothing but positive feedback from all of them," stated Doctor.
Mohawk Networks LLC is working with Jim Ransom, Mohawk Council of Akwesasne Economic Development- Tehotiianawakon, in order to make their services available on the Northern portion of Akwesasne.  "Jim has submitted for a grant, and it's been accepted.  We are in the waiting phase."  Mohawk Networks has already begun testing in the Tsi:snaine District of Akwesasne, and Doctor stated that, "testing hasn't been as successful as hoped, the density of the trees and height of the tower is an issue, so we're not ready." It costs about $40K to bring the tower up, and would only serve 20-40 homes. "Because MCA is getting a grant soon we're going to hold off until they're awarded these funds."
Mohawk Networks is also looking into activating customers in an area where their fiber optics are not used.  "We have fiber in Massena that's not used between Alcoa and the Massena Memorial Hospital; and we're close to splicing and being able to market to homes in Massena," said Doctor.
A new proposal from Mohawk Networks includes a "Smart School" that will offer internet access to those who cannot afford it, from 4PM-10PM daily, as well as on weekends.  The area will be between Mohawk School and Salmon River Central School. Internet access is no longer deemed a luxury, it is a necessity.  According to NYS Governor Cuomo, "broadband is as vital a resource as running water and electricity to New York's communities and is absolutely critical to the future of our economy, education, and safety."
In August of 2017, Mohawk Networks will be upgrading their connectivity, from 2Gig to a 4Gig connection, which will double the size of bandwidth in the area.  Part of their 2017 Redundancy Plan consists of providing an on call tech, shared services for after hours, as well as Disaster Recovery Planning (i.e. lightning strikes).
Doctor also provided a marketing and business development plan to the community that involves the development of existing vendor relationships, providing fiber and wireless, as well as voice and data packages; connecting Mohawk Networks and Akwesasne TV; and connecting the community to Wi-Fi at different public community events such as the races, and generations park for example. Doctor stated that, "the opportunity is now or never for us to be able to grow."
Mohawk Networks LLC and Akwesasne TV will be networking with economic development to promote each other's services throughout the North Country Region.  Finally, phase three of the NYS Broadband grant will be submitted.
SRMT Environment Div. seeks community members to form an Urban & Community Forest Planning Team
Leslie Benedict, Assistant Director of SRMT Environment Division, along with Abraham Francis, Cornell graduate student of natural resources, presented their collaborative efforts towards the development of an urban and community forest planning team. Francis introduced his project the 'Haudenosaunee Forest Stewardship' — Bridging biological and cultural knowledge for community empowerment. "It's about thinking about the future and what we're going to hand down to our grandchildren," stated Francis.
A collaborative gathering was held on June 8th, 2017, in which different key components linking culture and environment were identified.  Mr. Francis will be conducting individual interviews throughout the summer of 2017 to help better understand the link between forests and the Haudenosaunee culture.  Since his break from Cornell University Francis has been spending his summer conducting these interviews in order to understand and develop an ecologically, economically, and culturally inclusive forest stewardship strategy with indigenous communities, beginning with his hometown of Akwesasne.
Ultimately, Francis is working toward creating spatial mapping that is culturally inclusive; in order to remind Onkwehonwe of the responsibility it is to care for the forests and the environment around us.  "I'm asking for a recommendation on who to talk to that has traditional knowledge," requested Francis. If you'd like to schedule an interview with Abraham Francis, you can reach him at (518)319-5199, or by email at atf32@cornell.edu.
The SRMT Environment Division is seeking to form an Urban & Community Forest Planning Team to develop the vision, goals, and objectives for the community forestry plan that will also help reconnect Akwesasronon with the trees by acknowledging their benefits and learn how to care for them in an ever changing urban environment, while supporting the culture and values.
Leslie Benedict says, "when people think of "urban" they usually think of city areas; but an urban community forest are the trees within the human population, the trees in your backyard; we sometimes don't realize this." Forests have a direct relationship to mental and physical well-being, as they provide shade for people, wildlife, and homes; assist in the maintenance of healthy rivers and streams; improved air quality; decreased asthma and obesity; improved attention in children;  reduction of storm water run-off and road maintenance costs; and increased energy efficiency to name a few.  For every $1 spent on urban trees there will be a $3.33 return in benefits.
Their objective is to complete a Tribal Urban & Community Forest Management plan in a 9-month period, that will "establish steps toward our vision for a healthy urban and community forest," said Benedict. "This is something we're building for our children, and our grandchildren.  We want to shift away from removing trees, and help the community acknowledge the trees, the benefits of them, and how to care for them."
An Urban Forest Management Plan (UFMP) is a long term plan that will be created to have a pro-active approach, instead of reactive that utilizes the understanding of current conditions and possible changes.  It will include budgets, schedules, procedures, standards, education, and monitoring plans.  SRMT Environment wants to develop a vision for the urban forest that is community inclusive.
SRMT Elders Benefit Working Group provides an update in development
Jim Ransom, Elders Benefit Working Group spokesperson, stated that, "we've been meeting weekly for ten weeks, partly gathering information on services delivered to the elders, and partly on finding potential revenue streams that will support this elder's benefit."  The working group's purpose is to find a realistic and reasonable option for an Elders Benefit Program, while protecting services that benefit the entire membership and the community of Akwesasne.
"It is a challenge we are going to have to face as a community; that's really the biggest concern," stated Ransom.  "In order for this to work you have to generate a new revenue stream, and that takes time."  Ransom stated that the SRMT may have to take a phased approach to rolling out this benefit, starting with the most needy first, then growing from there in the future. "That's sort of the direction we're going in.  We want to wrap up soon, and have something for council by the August Tribal meeting."  To fund the Elders Benefit, it will subsequently cost around $4M annually in new revenue just to sustain.
Student Recognition presentation  made by Director of Education, Stephanie Cook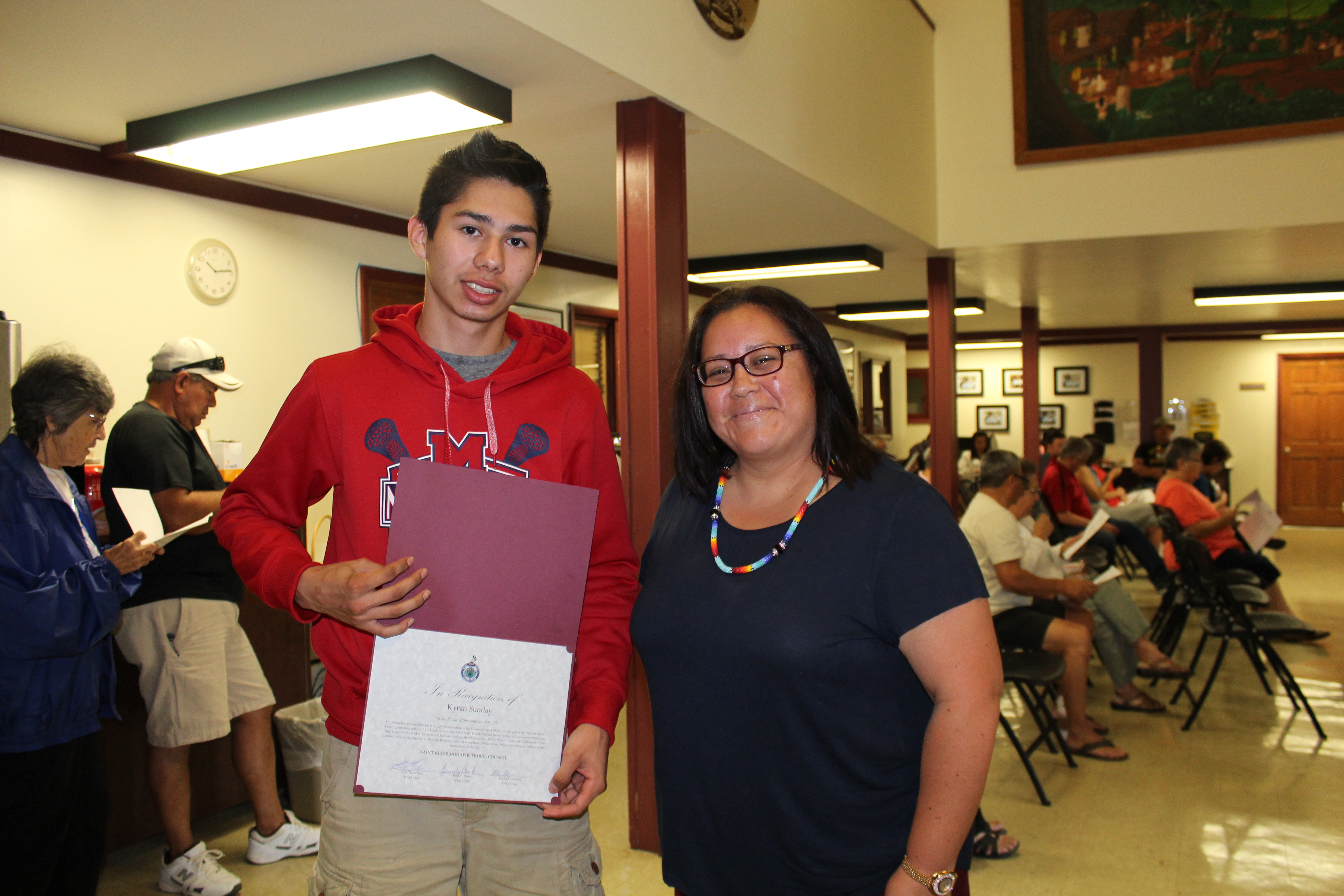 With respect to the student recognition awards, Chief Thompson said, "we are extremely proud of the students that were recognized.  Each of them are finding ways to contribute to the betterment of our community, whether it be through volunteerism, academic or extra-curricular successes.  The future of Akwesasne is very bright, knowing we have such tremendous talent within our young people."
Students recognized include:
Tatum LaFrance
For her exemplary accomplishments including high honor roll, being a member of the MCSD Section 10 Volleyball Championship team, participant on Team EDN Volleyball and devotion to her family and culture.  Tatum will be attending SUNY Canton in the Fall 2017 where she will be studying Political Science.
Kyran Sunday
For exemplary accomplishments as a High School graduate at the Massena Central School. He was part of the National Honor Society, graduating with a 3.7 GPA and was also inducted in to the French National Honor Society. He was named Watertown Daily Times All North MVP for Section X Lacrosse, received the All American, All Northern 1st Team and All-Academic Team notables while playing lacrosse at Massena. Kyran has received an academic scholarship to Hofstra University and will pursue his studies there in the Fall.
Morgan Phelix
For his accomplishments as class Treasurer, being enrolled in Advanced Placement classes and for being a member of the National Honor Society.  Morgan is actively involved in his community by attending monthly Tribal meetings and by being a member of the Akwesasne Tribal Youth Council.  He is a student athlete participating in Varsity Cross Country and is ranked as a brown belt in karate.
Mackenzie Phelix
For his outstanding accomplishments as a student at the University of Northwestern Ohio.  Mackenzie is enrolled in the HVAC Program and is working towards his Associate's Degree.  He has made the Dean's List for four (4) sessions and has been nominated to join the Kappa Beta Delta Honor Society.  He tutors fellow students in the program and work part time as a Valet Captain at a local hospital in Lima, Ohio.
Mary Ann Niiakonhontesa Gray
For being a respectful role model for other young Mohawk women.  She honors herself and culture and demonstrates a willingness to share her knowledge with others.  She is a graduate of the Akwesasne Freedom School and prides herself on being a fluent Mohawk Language speaker.  Mary Ann also plays volleyball and softball and volunteers for various events in our community of Akwesasne.
Rhianne Gotsenna:denyonh Rushing
For her academic achievements.  She is member of the National Junior Honor Society at the St. Regis Mohawk School, is an avid reader and always prioritizes her schoolwork.  She is a natural leader and loves to participate in sports.
Tianna Back
For being a high honor roll student, athlete and volunteer.  Tianna graduated from the Massena Central School District in June 2017.  She is a member of the National Honor Society, played varsity volleyball, is a member of the Soaring Eagles Volleyball Club and is on team Eastern Door for the North American Indigenous Games (NAIG) in volleyball.  She volunteers her time coaching and as an Auntie and mentor for Oherokon.
New Business:
A request was made for a stand-alone meeting to further explain the Patent Project to interested community members by Tribal Chief Eric Thompson, in order to provide better explanation of this new revenue generating venture for SRMT.
The next Community Meeting will be held on Seskeha/August 5th, 2017, with Chief Michael Connors Jr as Chair.  The SRMT encourages all Tribal Members to attend their meetings, and if you are unable to do so you may reach out to the Tribal Clerk's office at 518-358-2272, to listen to a recording .
By: Ohseraseia:hawi
This site has been powered in part by: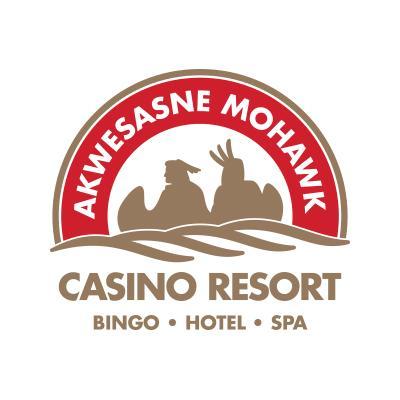 15,243 total views, 1 views today