$30,000 Scoreboard donated to Generations Park by Tarbell Management Group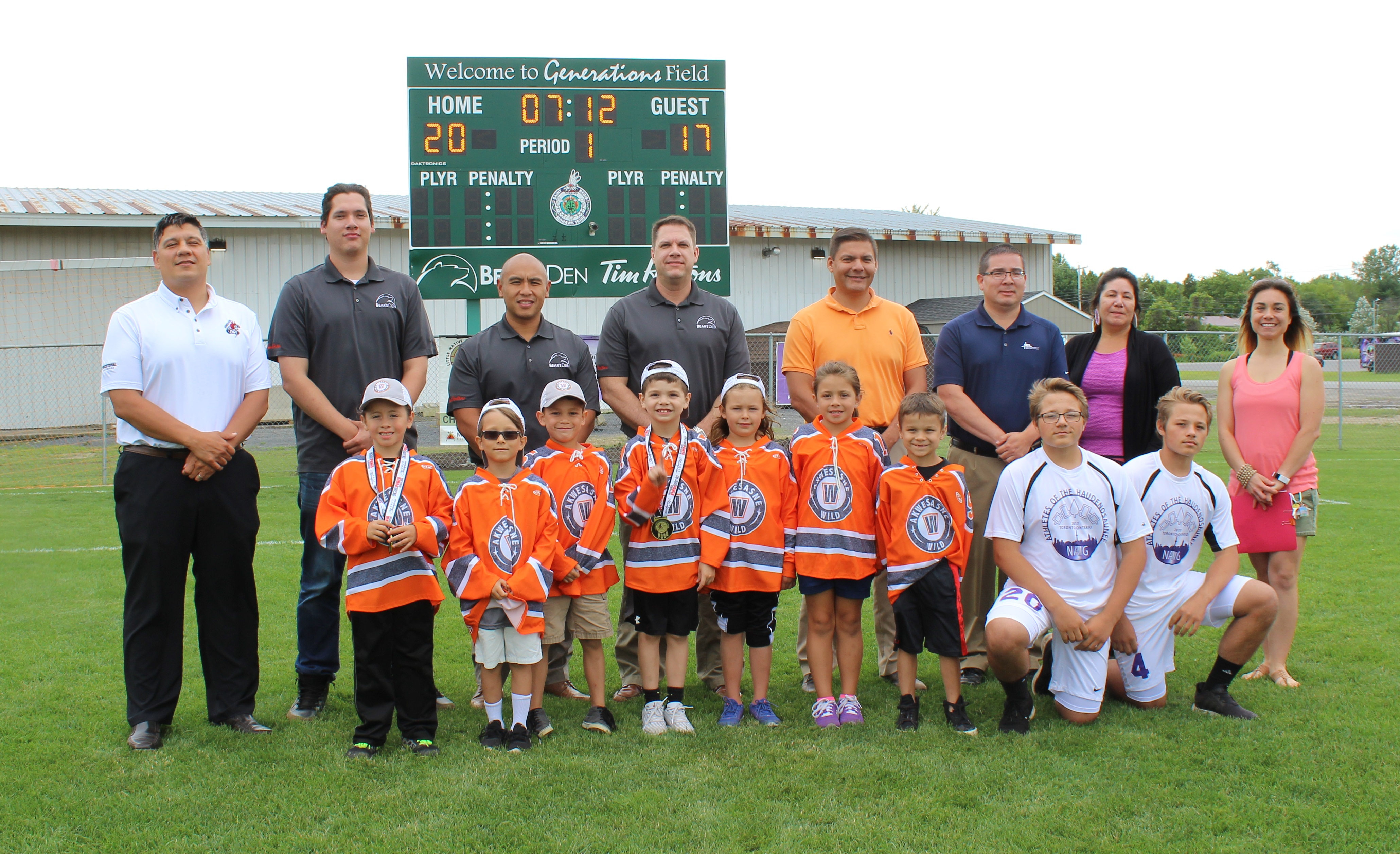 Visitors to Akwesasne's Generations Park, will now see a newly installed scoreboard that reads "Welcome to Generations Field".
It was a 'very generous' donation from Bear's Den Convenience Stores, Tim Horton's Café Bake Shops Akwesasne and Tarbell Management Group (TMG) for the Akwesasne community's enjoyment.  TMG President and CEO Brandon Tarbell unveiled a brand new scoreboard for the park's main athletic field along with several park staff, local youth and other community members on July 12.
"At TMG, we recognize the importance of supporting events and facilities that help promote our community's health and wellness," said Tarbell. "From hosting annual charity runs to operating a premier fitness facility like Heart to Heart as a not-for-profit business, we are proud to donate a new scoreboard to enhance the park's intended purpose to help our community members live active and healthy lifestyles. This is one of our many ways we give back to the community that supports us."
In the summer of 2016, Tarbell Management Group reached out to the Saint Regis Mohawk Tribe's Administration Office to discuss the possibility of making a donation to Generations Park. Recreation Coordinator Mary Terrance, followed up on the call and shared the Tribe's vision for the park, which included the need for a scoreboard at the main field. Mark Laguador, Vice-President of Tarbell Management Group, met with tribal officials for further discussion that resulted in a commitment from TMG to purchase a new $30,000 scoreboard for the park, which is in step with the Tribe's commitment to being environmentally responsible.
"On behalf of the Saint Regis Mohawk Tribe and the many people in our community that will benefit from the new scoreboard, we say "Niáwen" to Tarbell Management Group for their generosity," said Terrance. "The donation of this new scoreboard really adds to the Park experience for our lacrosse, soccer, flag football and other teams."
Tsiorasa Barreiro, Executive Director of the Saint Regis Mohawk Tribe, says when the tribal government and the business community partners, we see great results for Akwesasne.  "Niawen Tarbell Management group for reaching out to the Tribe with the thought of helping the community. We send recognition and appreciation to Bill Cook, Ironworkers Local 440 and their apprentices who volunteered their time to construct the rebar needed for the footers; as well as to the Tribe's Maintenance Staff: Brian Herne, Justin Durant, Kenny King, Jake Arquette, Harvey Arquette, Belson Jones and Michael Boots who helped pour the concrete and erect the steel beams for the scoreboard."
The SRMT says that the team at Generations Park is continually striving to enhance an individual's experience by making improvements to its facilities and programming. It recently completed construction of a new crosswalk and two footbridges to connect the park's playground area to the Tewathahitha Walking Trail. It also began offering guided yoga classes and installed a water filling station, amongst other enhancements.
To support these ongoing improvements, the park recently launched a sponsorship campaign, whereas business owners and organizations are being provided with the opportunity to increase their visibility in the community through the purchase of advertisement space inside the Travis Solomon Memorial Lacrosse Box. A highly used facility throughout the year, the box and hockey rink enables businesses to show their support for a healthy community.
For more information on Generations Park or to advertise your business, please contact the Recreation Coordinator at (518) 358-9009.
Source: SRMT Communications
ATV Staff
This site is powered in part by: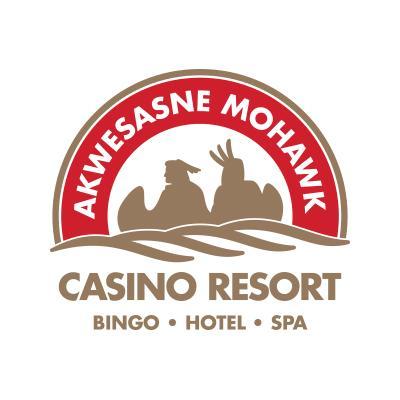 19,336 total views, 2 views today