Two Hogansburg Men charged with Possession of Unstamped Tobacco.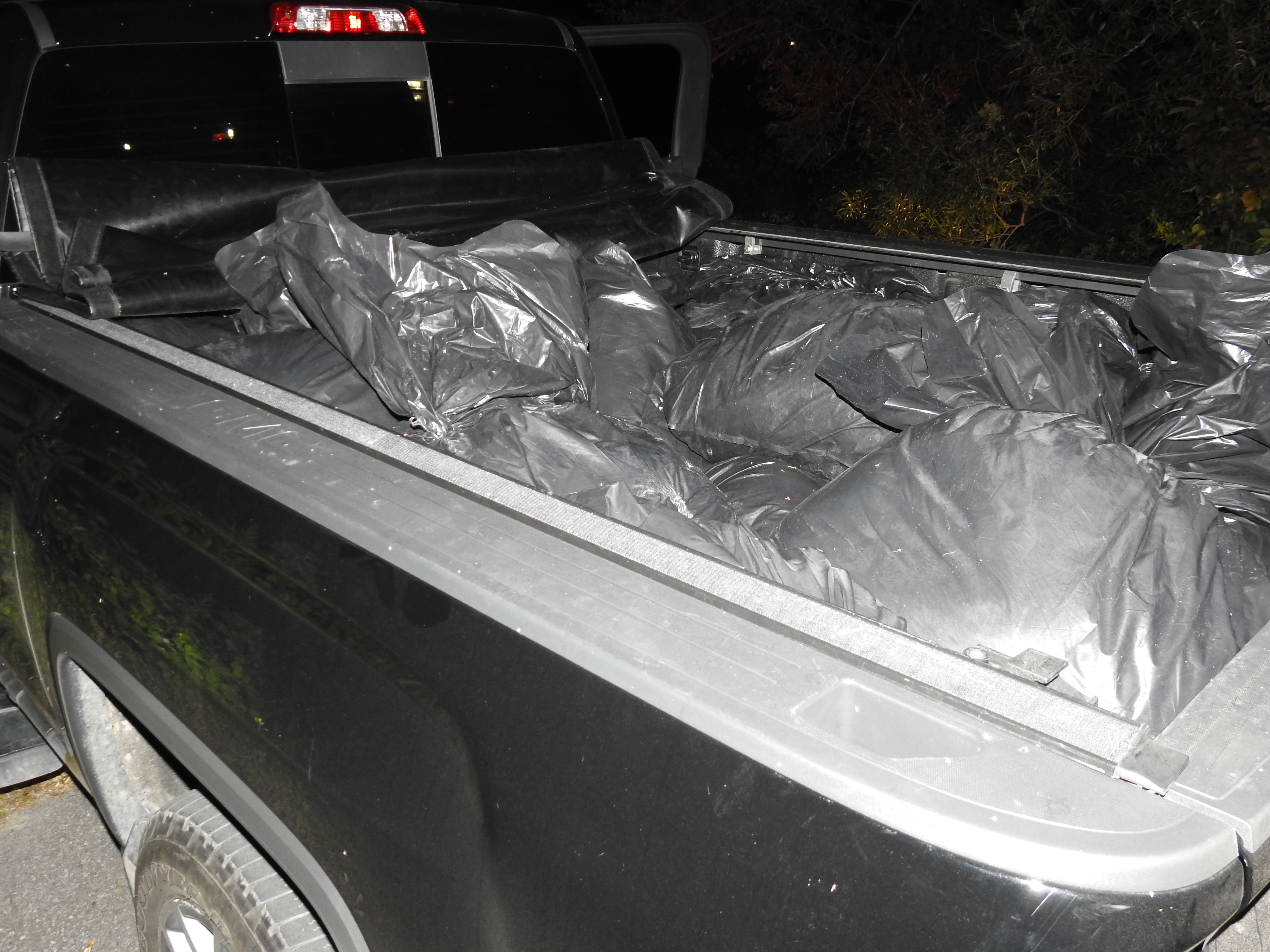 On August 28, 2017, while on patrol the South Glengarry area, investigators of the Cornwall Regional Task Force (CRTF) observed suspicious activity occurring along Cheerier Road. Officers observed a boat, loaded with garbage bags of contraband tobacco, being off loaded on the shore where two pickup trucks were waiting.
As police approached the area, the boat with two occupants, fled the scene. Attempts to stop the fleeing vessel were not successful. Officers also located and arrested two males at the shore. As a result, of the investigation, Blaze White and Tylor Armstrong, both 18 years old from Hogansburg, New York are charged with possession of Unstamped Tobacco, pursuant to the Excise Act, 2001. In addition to to the 516 kg of contraband fine cut tobacco, police seized two pickup trucks, a 2007 GMC Canyon and a 2017 GMC Sierra, along with five electronic devices. If found guilty, these accused are facing a minimum fine of $130,401 and/or imprisonment.
The accused were released on a Recognizance to appear at the Cornwall Provincial Court on October 24, 2017.
45,076 total views, 0 views today