Tribe responds to community concerns — proposed 'Streetlight Plan' in Akwesasne under development .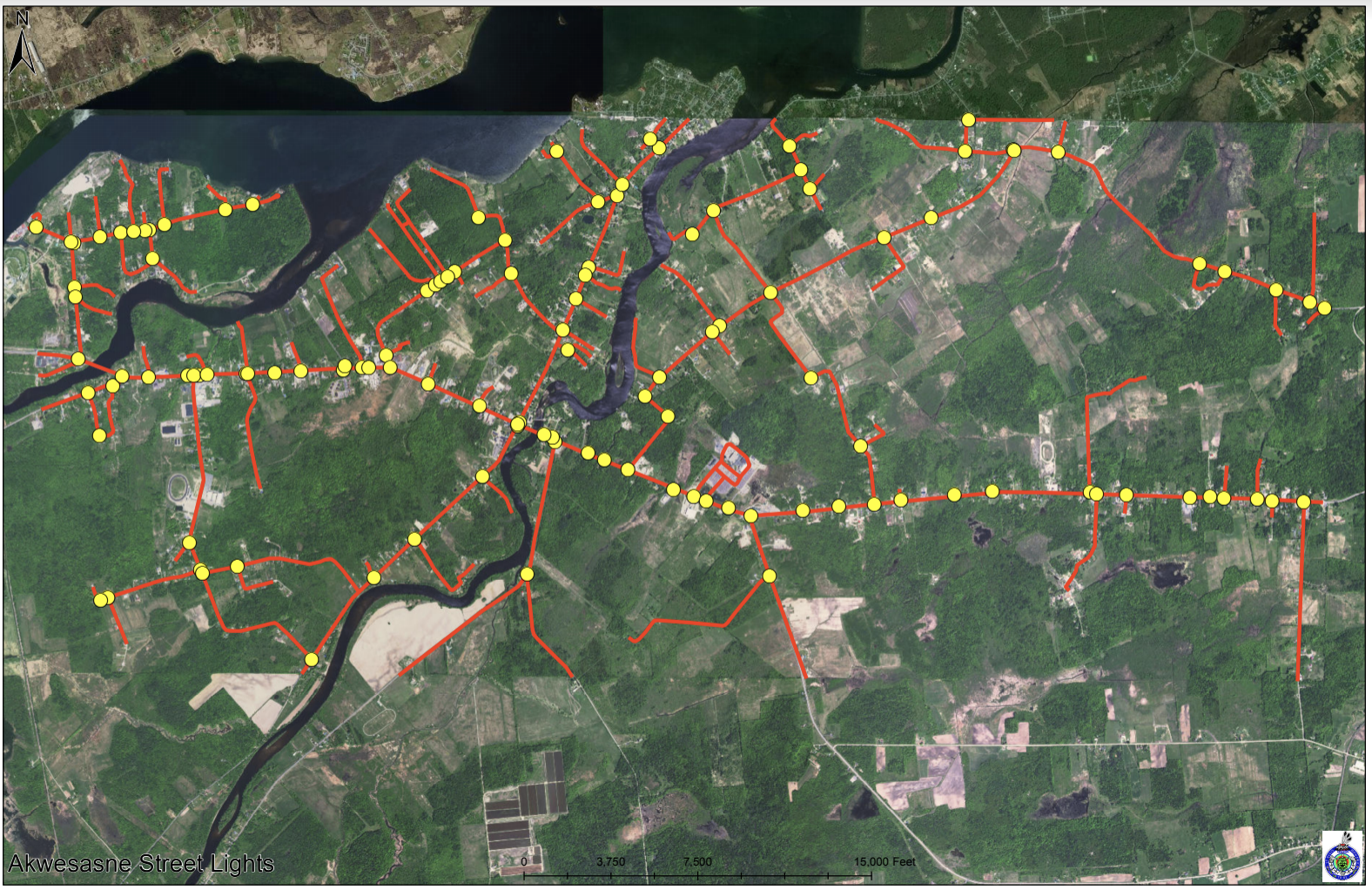 Akwesasne community members have expressed concerns at the monthly tribal meetings, and other venues, on the need for improved street lighting. As a result, the Tribe's Planning & Infrastructure Department is seeking community input on a proposed plan to expand street lighting throughout the southern portion of Akwesasne.
A streetlight plan is under development for the Saint Regis Mohawk Tribe(SRMT) as they continue to improve and enhance public safety through assorted community infrastructure projects.
According to a news release sent out by the SRMT, the proposed streetlights will be similar to those currently located at the entrance of the Akwesasne Housing Authority, which incorporates LED lighting. National Grid will install the streetlights at no cost to the Saint Regis Mohawk Tribe however; the Tribe will be responsible for paying the annual cost for electricity, which is dependent on the total number of lights and their lighting output (lumens).
"The Saint Regis Mohawk Tribe takes pride in strengthening public safety through collaborative community development," stated Tribal Chief Eric Thompson on behalf of the Tribal Council. Thompson went on to state, "as the community has grown, we have seen the need to enhance public safety through improved lighting on our roadways. This project is a continuation of our community infrastructure improvement efforts over the past five years."
A draft plan has been developed by the Planning & Infrastructure Department that involves the placement of the streetlights at most of intersections and roadways throughout the Tribe's jurisdiction. The intersection of the State Route 37 and Frogtown, as well as Rook Road intersection, will receive the first streetlights. Over the next two years, more streetlights are to be placed at other intersections on the territory.
 A map of the proposed streetlight locations is available for community members to review and provide feedback. The map accompanies this article and is available to view on the Tribe's website at www.srmt-nsn.gov.
4,542 total views, 0 views today