Brayden 'Sonny' White of Akwesasne recognized as a 2016 Champion for Change in Washington, D.C.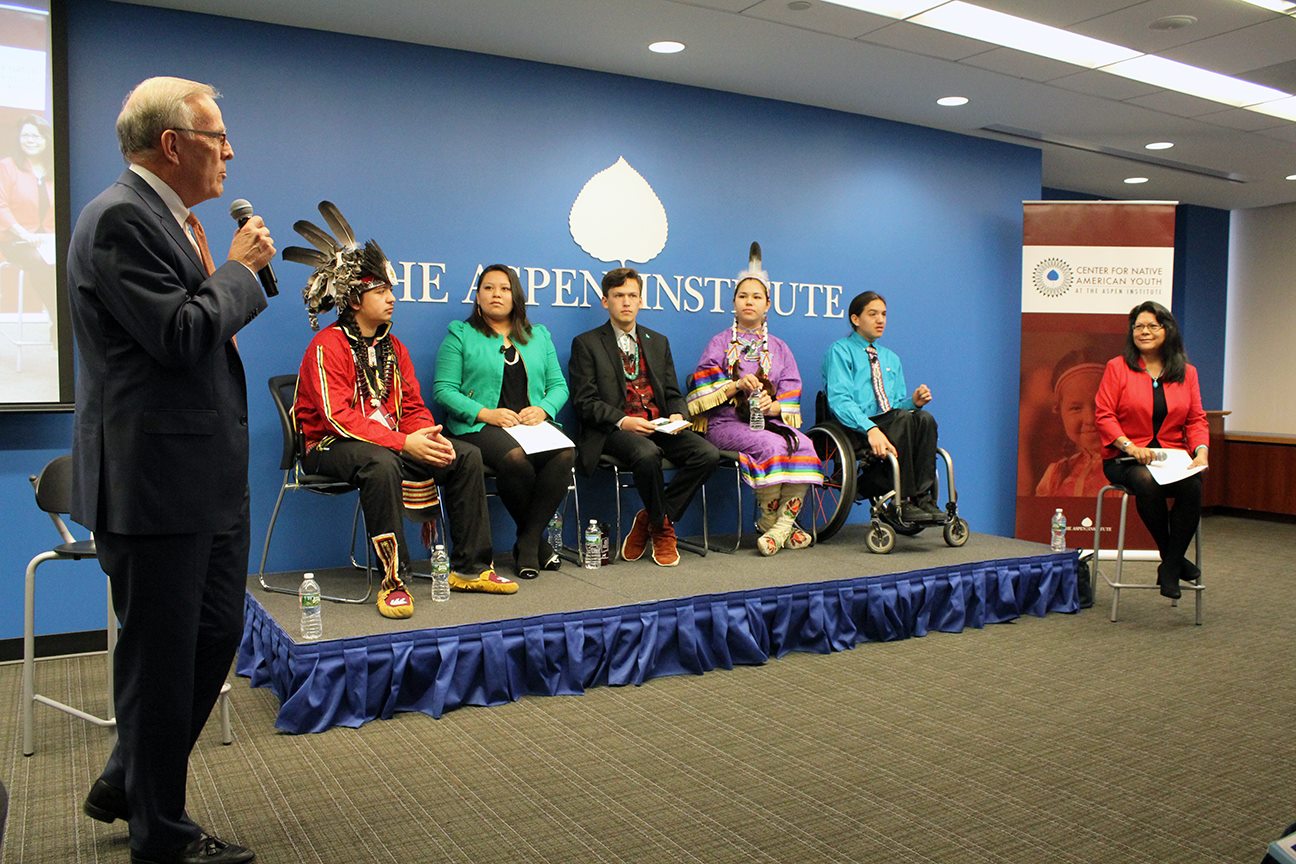 AKWESASNE — UPDATED – Five Native youth who are making a difference in their communities were selected for Champions of Change. Among them, a youth from the Akwesasne Mohawk Territory was recognized this week in Washington D.C.
Brayden Sonny White, 21, and four others, whose efforts include suicide prevention, health promotion, language preservation and adaptive sports for those with disabilities, received the honor.
White said that it feels amazing to be honored with such a prestigious award. "I've been working with the Mental Health professionals & Suicide Prevention Coalition to develop this program to help serve our youth."
The champions were announced on Tuesday, February 23, during a public event at the Aspen Institute and were also recognized during a reception with U.S. Secretary of the Interior Sally Jewell to celebrate Center for Native American Youth's(CNAY) fifth anniversary later that evening.
"Sonny White continues to be­­­­­ an impressive and positive role model for all Native youth,' said Saint Regis Mohawk Tribal Chief Eric Thompson who was on-hand as the Aspen Institute's Center for Native American Youth (CNAY) recognized White as a 2016 Champions for Change . He noted, "As a Gen-I National Native Youth Ambassador, Sonny is becoming a familiar name at national gatherings as he promotes hope to the difficulties confronted by youth. I'm pleased the Center for Native American Youth has recognized him and other Native youth who are helping their Native communities through inspiring ways."
While in D.C., the honorees had meetings with Supreme Court Justice Sonia Sotomayor, U.S. Department of the Interior Secretary Sally Jewell, White House staff, members of Congress, and other federal agency officials, where they discussed the challenges that their Native youth peers are facing.
CNAY created the Champions for Change (CFC) program as an effort to shine a spotlight on inspirational stories and promote hope in Indian Country. Their team listens to Native Americans about youth priorities, challenges and successes. They continue to hear from and about inspirational Native youth who are taking the lead in tackling community challenges and inspiring entire communities.
The CFC program is a way to recognize and encourage those youth-led efforts. Each year, CNAY selects five inspirational Native youth to join the Champions for Change youth leadership network. Champions are individuals who initiate programs, events, or other efforts that are improving the lives of fellow youth in Indian Country.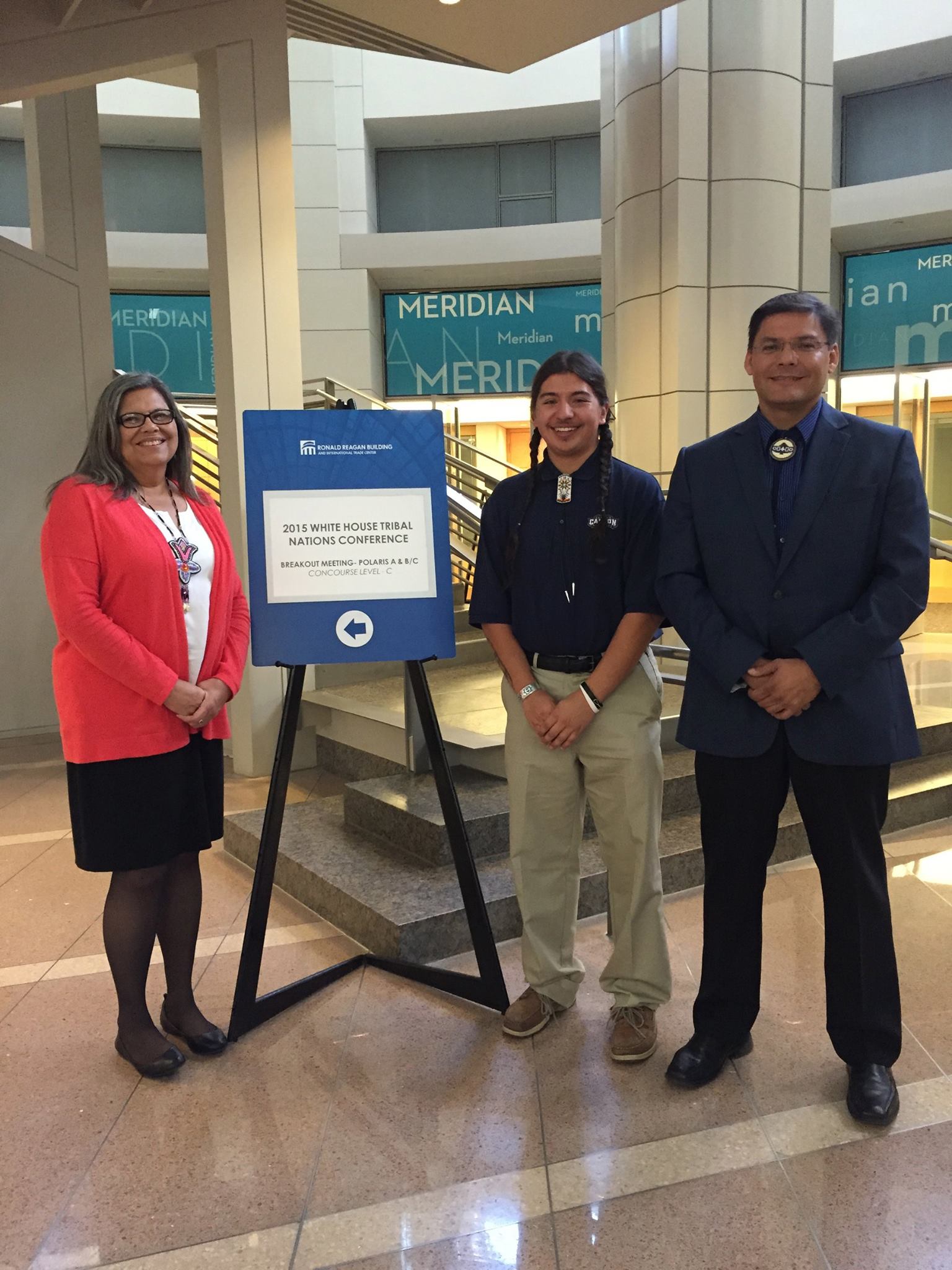 This isn't the first time that White has been in Washington D.C. for a big event. In November of 2015, he was selected for a panel discussion which was part of the seventh annual Tribal Nations Conference, where the main focus was on Obama's Generation Indigenous, or Gen-I program, which he launched in 2014 at the White House Tribal Nations Gathering. White sat with President Obama to discuss issues that indigenous youth face today. White is of the Bear clan from the Saint Regis Mohawk Territory.
"We are always proud when a community member, especially our youth,­­­ receives national recognition for their outstanding achievements and contributions to Native communities, including to Akwesasne," stated Tribal Chief Beverly Cook, who was in attendance for the award presentation along with Tribal Chief Eric Thompson and Tribal Sub-Chief Michael Conners. She added, "To have one of Akwesasne's young Native leaders recognized is even more uplifting and ensures a very promising future for our community. Sonny has been actively involved in national initiatives aimed at addressing some of the challenges that Native youth are experiencing."
Champions of Change 2016 are:
Brayden White (St. Regis Mohawk)
Christie Wildcat (Northern Arapaho Tribe)
Noah Blue Elk Hotchkiss (Southern Ute Indian Tribe/Southern Cheyenne/Caddo Nation)
Sam Slater (Navajo Nation)
Vanessa Goodthunder (Lower Sioux Indian Community)
You can view the event live here: http://www.aspeninstitute.org/events/live
By: ATV Staff
14 total views, 2 views today