SRMT Tribal Court Judge Dismisses Claims of Negligence by Tribal Council in Soybean Investment– "Judge Potter released a 14-page decision on the matter, claiming there was no negligence by Tribal Council…"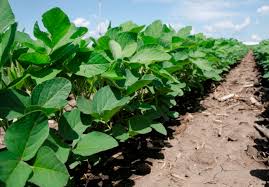 Akwesasne, NY- On January 20th, the Saint Regis Mohawk Tribe (SRMT) issued a news release informing the community of a decision made on December 28th, 2016 by SRMT Tribal Court Judge Barbara R. Potter, that dismisses all claims in a case that challenged the SRMT on their management and investment in Soyway through the Tribally owned economic development arm, the Tewathahonni Corporation.  Judge Potter released a 14-page decision on the matter, claiming there was no negligence by Tribal Council, and that the Tribal members' allegations were not based on fact.
An SRMT Tribal Member, Hattie Renee Hart, had filed a lawsuit on May 3rd, 2016 against the SRMT, arguing that the Tribe had used these funds from the TGF (Tribal General Fund), and did not follow the Tribal Procedures Act which would require an "expenditure of over $2.5 million" to be brought to the community for referendum.
The investment funds were in fact allocated from the Tewathahonni Corporations funds, not TGF funds, and the total amount of $2 million "did not meet the threshold required to hold a tribal referendum," in congruence to the Tribal Procedures Act and as stated in the Tribal Council news release.
Mohawk Soy, LLC was developed by the Tewathahonni Corporation as an equity investment in Soyway, which is a soybean processing facility to be located in Massena, NY.  This project will involve the construction of a facility to crush and process tons of soybeans, to be sold as livestock feed and other by-products.
The Tewathahonni Corporation has a board of Board of Managers which includes elected Tribal Council, as well as three Tribal Members with extensive business, investment and operational experience.  Tribal Chief Beverly Cook stated in the release that, "Collectively, we work hard to ensure that our community is aware of opportunities that position us to continue to be leaders in job creation and the building of our economy.  Initially, negotiations prohibited public disclosure of certain details of the soy project investment and it was our Board's responsibility to maintain confidentiality in this developing business relationship."
The proposal made to the Tewathahonni Corporation was an investment opportunity of $3.5 million dollars, but the Board of Managers determined that an investment of $2 million would suffice; enough to secure job opportunities as well as the development of other business projects for local entrepreneurs.
Tribal Chief Ron LaFrance Jr. stated in the SRMT news release that, "the Mohawk Soy, LLC has the potential to bring significant revenues to the Akwesasne community.  This ruling allows the Tewathahonni Corporation to diversify our economy, create jobs and other spin-off businesses as a result of the decision handed down by the Tribal Court."
Several motions have been made in Tribal Monthly Meetings in the past couple of months, by Ruth Bell, seconded by Renee Hart, requesting the Saint Regis Mohawk Tribe pay for all legal fees associated in this filed lawsuit.  Hart stated to ATV Staff that she will be filing an appeal in the next few days.  No other information was readily available.  ATV Staff reached out to Bell, with no response.
ATV Staff has spoken with the SRMT Director of Communications, Brendan White, in regards to these legal fees, and he has respectfully responded that, "the Tribe is under no obligation to cover legal fees for a lawsuit that was dismissed in its entirety.  Legal fees were not included in the lawsuit – it was a motion made at a tribal meeting, which is taken under advisement by Tribal Council."
The full dismissal from the SRMT Tribal Court can be viewed on the SRMT website at:
http://www.srmt-nsn.gov/_uploads/site_files/16-CIV-00004_Hart_v_SRMT_et.al._Order.pdf
BY: Ohseraseia:hawi
13 total views, 2 views today